From fervorous cities to beguiling jungles and paradise island beaches, you're spoilt for choice when it comes to selecting the best Brazil honeymoon destinations for you. Home to two Wonders of the World, the world's largest rainforest and wetlands, and some of the most diverse cultures in South America, your honeymoon is bound to be epic no matter which of Brazil's best honeymoon destinations you choose to visit. For those seeking luxury, our selection of hand-picked luxury Brazil tours offers a range of exquisite experiences to explore the country in comfort and style.
Since it could take months to explore everything the world's largest tropical country has to offer, we have highlighted Brazil's greatest honeymoon destinations to help you narrow your options down. Not only do we cover the reasons why each of our chosen destinations is ideal for honeymooners, but we also highlight the best things to do and places to stay for honeymooners too. Pretty soon, you and your new spouse could be dancing on the streets of Rio together, riding a helicopter above Iguassu Falls, sipping caipirinhas on a deserted beach on Ilha Grande, and spotting jaguars on a Pantanal safari. 
Dance in Rio de Janeiro
Begin your honeymoon with a bang in Brazil's most boisterous city, Rio de Janeiro. From dancing samba in the streets to drinking caipirinhas on Copacabana Beach, there won't be a bland moment in this flavourful city. Start your days visiting the city's best neighborhoods, museums, and landmarks, followed by lazy afternoons on the beaches. In the evenings, enjoy romantic drinks and meals at Rio's intimate bars and restaurants. Every moment in this city is certain to impress, but it will be hard to beat the awed feeling you get having hiked Corcovado mountain to see one of the Seven Wonders of the World, Christ the Redeemer, with your significant other. Sandwiched between the Atlantic Ocean and the mountainous rainforest of Tijuca National Park, the views across Rio will take your breath away.
Make your Rio honeymoon even more memorable by staying at the glamorous Copacabana Palace, a luxury beachfront Belmond hotel iconized by its star-studded guest list. While its spa and rooftop pool will keep you relaxed and grounded during your stay in the city, the hotel's eclectic mix of stylish bars and restaurants will introduce you to Rio's riotous side. The Copacabana Palace will even add a luxurious spin to your city explorations with sailing trips around the bay and helicopter rides above the mountains.
Go on a safari in the Pantanal Wetlands
The Pantanal Wetlands in Mato Grosso do Sul is the ideal Brazilian honeymoon destination for couples looking to combine relaxation and adventure. As the world's largest tropical wetland and grassland, this remarkable region attracts an array of rare and unique wildlife such as capybara, caiman, giant river otters, jaguar, hyacinth macaws, South American tapir, and much more. To see these majestic creatures living harmoniously in their natural habitat, you must venture out into the wilderness on jeep and canoe-based safaris. Honeymooners can take private safari tours which not only allows them to relish in a more intimate experience with the wildlife, but also receive a more personal and valuable service from their private naturalist guide.
The rustic Caiman Ecological Refuge specializes in hands-on experiences in the Pantanal including off-road safaris, hyacinth macaw population research, horseback riding, and jaguar safaris. The reserve also boasts its own cattle ranch and conservation area which works to protect native species and sustain its own ecology. When you're not busy wildlife-spotting, you can relax in the lodge's tranquil pools, gardens, and observation areas and indulge in its nutritious farm-to-table food.
Get the honeymoon treatment in Iguazu
Witness the magnificent beauty and power of Iguazu Falls, one of the Seven Natural Wonders of the World, with your new spouse. Consisting of 275 drops spanning 1.7 miles to form the world's biggest waterfall, the incredible Iguazu Falls on Brazil's southeastern border will undoubtedly be one of the highlights of your Brazilian honeymoon itinerary. Yet, it's just one of many incredible experiences you can have hidden amongst the unruly wilderness of the tropical Atlantic Forest. Dare to take on adrenaline-pumping activities, meet the wilderness' wildest residents on jungle excursions, and devour delicious Brazilian dishes at Iguassu's best restaurants. 
At Hotel das Cataratas by Belmond, every moment at this brilliant Brazilian honeymoon destination will be elevated by an incomparable luxury. The only South American hotel to be rated 5-star by Forbes, everything from the service to the bed linen is executed with thought and attention to detail — but especially its experiences. Revel in a bespoke speedboat tour beneath the falls, helicopter rides above them, and dawn entry to Parque de Aves as you explore the region by day. By night, eat Asado under the stars at Ipe Grill or sample Itaipu's sophisticated Brazilian fusion menu. Best of all, enjoy exclusive to Iguassu Falls without the crowds on the hotel's very own viewing platform.
Couple up in the Amazon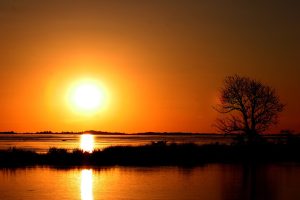 You might think the forbidding and inhospitable Amazon jungle doesn't exactly scream 'romantic Brazilian honeymoon destination', but you'd be wrong. What could be more romantic than escaping civilization and whisking your partner to a place where there's nothing to do but appreciate the beauty of nature and spend quality time alone with one another? In the Amazon, it'll feel like you have the entire world to yourselves, and as a newly married couple, there's no better feeling.
The Amazon isn't thought of as a particularly luxurious destination either. However, there are lush tropical lodges and hotels hidden beneath the canopies that will ensure you'll feel nothing but pure post-marital bliss during your stay. At Anavilhanas Lodge, you can experience the Amazon at your own pace from your very own jungle bungalow which features panoramic jungle views and a private veranda. 
Alternatively, charter the Amazon Odyssey, the most privileged boat on the Amazon River, for a more adventurous way of exploring the jungle. It provides bespoke excursions with a punch like kayaking and overnight safaris for you to enjoy as a couple. Complete with a panoramic-view bedroom at the front of the boat and even a private butler, the Odyssey ensures you want for nothing throughout the entire trip. 
Add some culture to your honeymoon in Salvador
A melting pot of Portuguese, Brazilian, and African influence, the port city of Salvador on the mid-east coast is the perfect Brazilian honeymoon destination for a slice of culture. The city's pastel-colored Portuguese colonial mansions will brighten your day as you walk among them to discover the Old Town's highlights. Along the way, your steps will fall to the beat of traditional Afro-Brazilian drumming in the streets as you pass the enchanting baianas, African-Brazilian women dressed in white full-skirted dresses. However, the best way to explore the flavors of Salvador is by sampling traditional Bahian dishes like ​​acarajé (fried black-eyed pea balls stuffed with shrimp) and moqueca, a delicious coconut-flavored seafood stew.
Salvador is an excellent jumping point for exploring Bahia's best beaches like Arembepe, and its fishing villages like Itacimirim. Best of all, Salvador is close to one of Brazil's most beautiful yet rarely seen landscapes of Lençóis Maranhenses National Park. The sight of its expansive network of sand dunes woven amongst clear turquoise oases will undoubtedly be a highlight of your honeymoon. Honor the eclecticism of Salvador by staying in one of its stylish boutique hotels like La Villa Bahia. Set in 17th-century colonial mansions, La Villa exudes an eclectic sense of luxury with luxe textiles, four-poster beds, tropical courtyards, a pool, and a panoramic terrace.
Sunbathe the days away in Ilha Grande
Every honeymoon should finish with at least five days on a tropical beach where you can spend your days soaking up the sun and sipping cocktails. For this, there's no better Brazilian honeymoon beach destination than Ilha Grande, a picture-perfect tropical island off the Rio coast. Since much of the island is protected as a state park due to the beauty and diversity of its tropical forests, Ihla Grande is largely undeveloped, giving its visitors that remote paradise island feel that we all dream of. Think empty white-sand beaches, private cabanas, free-flowing cocktails, and to-die-for seafood restaurants.
From its mountainous jungles bursting with life to its gin-clear waters, there's so much to explore around Ilha Grande when you're ready to separate with your sunbed. Go hiking through the lush forests, swim in the Blue Lagoon, and even learn to dive with your loved one in the Caribbean-esque sea. In keeping with the island's laid-back vibe, you'll find simplistic, rustic, and eco-friendly guesthouses rather than flashy hotels on Ilha Grande. For a romantic honeymoon, we recommend Asalem, an intimate eco-retreat with world-class service beside the sea. Stay in one of their private premium guesthouses, and enjoy sunbathing, spa treatments, and snorkeling from the hidden sun deck.
What does your ideal Brazilian honeymoon look like?
Between the scintillating cities, wonderful wildlife, beautiful beaches, and colorful culture, your Brazilian honeymoon can be as diverse as you like. To help you decide which Brazil honeymoon destinations to include in your itinerary, speak to one of our South America travel experts today by emailing us here or calling toll-free on +1 855 217 9045, or direct on +51 84 656 421